MR GARY SU THIAM HUAT
Group Chief Financial Officer (CFO)
---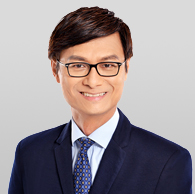 Mr Gary Su is responsible for the Group's financial reporting & controls, risk management, corporate finance, treasury, investor relations, corporate governance, tax and regulatory compliance functions.
He began his career as an Auditor in London, United Kingdom (UK) and has more than 25 years of experience gained in different industries with various multinational corporations and public listed companies in Singapore and overseas. Prior to joining YHI, Mr Su was CFO & Company Secretary of a SGX Main Board listed company.
Mr Su holds a Second Class Honours Degree in Accounting from the University of Hull, UK and a Diploma in Treasury from the Association of Corporate Treasurers, UK. He is a Fellow of the Association of Chartered Certified Accountants, UK, associate member of the Association of Corporate Treasurers, UK and a member of the Institute of Singapore Chartered Accountants.
MR ALEX ONG CHIN KIONG
Chief Operating Officer (COO), Distribution Group
---
Mr Alex Ong is responsible for the Strategic Business Planning and Operational Management for YHI Distribution Group. He oversees YHI subsidiaries within the Distribution business of the Group, Suppliers Relationship as well as Information Technology Unit to streamline the supply chain and optimize business processes.
He first joined the Group in year 2000 as Sales Manager (Industrial Power Solution) after four years with his previous company as a Regional Operations Manager. To date, Mr Ong has more than 20 years of business experience in sales operations and has extensive knowledge of the transportation and energy solution.
He holds a Bachelor of Science (Honors) in Management from the University of London.
MR LU CHUN YA
Chief Operating Officer (COO), Manufacturing Group
---
Mr Lu Chun Ya has over 25 years of experience in alloy wheels manufacturing, he is responsible for overseeing our business operations as well as the alloy wheels manufacturing plants in Suzhou,Taiwan and Malaysia.
Mr Lu first joined YHI International (Taiwan) Co., Ltd as a Quality Assurance Manager in 1998. He was promoted to the position of General Manager and was responsible for the business operations of the alloy wheels manufacturing plant in Shanghai before he left YHI in September 2010. Prior to joining back YHI International, he was a consultant with NingBo Superim Shenglong Technologies Co. Ltd from 2011 to 2012.
He was promoted to the position of Group General Manager, YHI Manufacturing Group (North-east Asia) in December 2013 shortly after he re-joined YHI and was promoted to the position of Chief Operating Officer, YHI Manufacturing Group in January 2020.
Mr Lu holds a Bachelor of Mechanical Engineering degree from Zhong Yuan University, Taoyuan, Taiwan.
MS AMY SOO WEE HSIEN
General Manager, Group Human Resource/Administration, 5S & Kaizen
---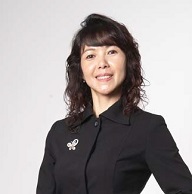 Ms Amy Soo oversees the Group's Human Resource Management Development and the administration functions and the implementation of 5S and Kaizen across the entire Group.
She joined the Group in 2001 as Group Human Resource Manager after one and a half years with a public listed company and 5 years in a local multinational corporation as a Human Resource Manager. To date, Ms Soo has more than 30 years of experience in Human Resource Management/ Development.
She holds a Master of Science in Human Resource Management from the University of Bradford, UK as well as a Bachelor of Business Administration from the National Chengchi University, Taiwan.
MR ROBERT TAN YONG QUAN
General Manager
---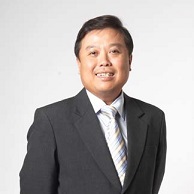 Mr Robert Tan oversees the business operations in Thailand. In Singapore, he oversees the management of the Operation Process Centre (OPC), exploring growth opportunities, improving operations, systems, workflows, processes and policies of YHI Corporation (S) Pte Ltd.
Mr Tan has over 18 years of experience managing the YHI distribution group in ASEAN. He holds a Bachelor of Commence (Marketing and Finance) from Curtin University of Technology, Perth Australia; and an Executive Master of Business Administration from the Helsinki School of Economics, Finland.