MR GARY SU THIAM HUAT
Group Chief Financial Officer (CFO) & Company Secretary
---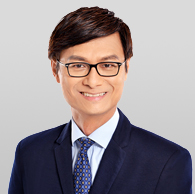 Mr Gary Su is responsible for the Group's financial reporting & controls, risk management,
corporate finance, treasury, investor relations, corporate governance, tax and regulatory
compliance functions.
He began his career as an Auditor in London, United Kingdom (UK) and has more than
30 years of experience gained in different industries with various multinational corporations and public listed companies in Singapore and overseas. Prior to joining YHI, Mr Su was CFO & Company Secretary of a SGX Main Board listed company.
Mr Su holds a Second Class Honours Degree in Accounting from the University of Hull,
UK and a Diploma in Treasury Management from the Association of Corporate Treasurers,
UK. He is a Fellow of the Association of Chartered Certified Accountants, UK, Fellow of
the Association of Corporate Treasurers, UK and a member of the Institute of Singapore
Chartered Accountants.
MR ALEX ONG CHIN KIONG
Chief Operating Officer (COO), Distribution Group
---
Mr Alex Ong is responsible for the Strategic Business Planning and Operational Management
for YHI Distribution Group. He oversees YHI subsidiaries within the Distribution business of
the Group, Suppliers Relationship as well as Information Technology Unit to streamline the
supply chain and optimize business processes.
To date, Mr Ong has more than 20 years of business experience in Management and Sales
operations. In addition, Mr Ong has also extensive knowledge in the Automotive Industries,
Energy and Equipment Solution.
He holds a Bachelor of Science (Honours) in Management from the University of London.
MR ROBERT TAN YONG QUAN
General Manager
---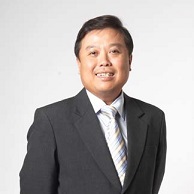 Mr Robert Tan oversees the business operations in Thailand. In Singapore, he oversees
the management of the Operation Process Centre (OPC), exploring growth opportunities,
improving operations, systems, workflows, processes and policies of YHI Corporation (S)
Pte Ltd.
Mr Tan has over 18 years of experience managing the YHI distribution group in ASEAN.
He holds a Bachelor of Commence (Marketing and Finance) from Curtin University of
Technology, Perth Australia; and an Executive Master of Business Administration from the
Helsinki School of Economics, Finland.
MS AMY SOO WEE HSIEN
General Manager, Group Human Resource/Administration, 5S & Kaizen
---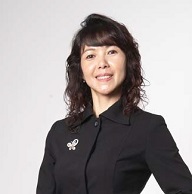 Ms Amy Soo oversees the Group's Human Resource Management Development and the
administration functions and the implementation of 5S and Kaizen across the entire Group.
She joined the Group in 2001 as Group Human Resource Manager after one and a half
years with a public listed company and 5 years in a local multinational corporation as a Human Resource Manager. To date, Ms Soo has more than 30 years of experience in Human Resource Management Development.
She holds a Master of Science in Human Resource Management from the University of
Bradford, UK as well as a Bachelor of Business Administration from the National Chengchi University, Taiwan