Industries / Segments
Our Fleet Management
We have many years experience in managing and providing total tyre fleet management solutions for large fleets of commercial and specialist vehicles. The offerings range from basic tyres replacement to added-value fleet management including additional services such as changing of batteries and 24/7 roadside assistance. We can tailor a complete tyre management solution to meet your business needs, as well as to maximises operational efficiency and reduces costs.
Commercial Tyre Services
Replacement of Tyres All Sizes for commerical vehicles
Replacement of Tubes & Flaps
Tyre Repair
Rube-Patching & Tubeless Tyre Patching
24 Hours On-Site Tyre Services Terms & Conditions Apply
Total Tyre Fleet Management
Replacement of Forklift Tyres (Solid or Pneumatic)
Changing of Battries (Commercial Vehicles)
Construction
Tipper Truck
4×4 Vehicle
Construction Machinery
Tourism (Bus/Coaches)
Coaches
Shutter Bus
Car Leasing/Rental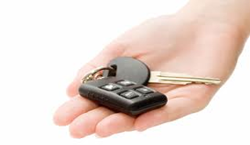 Mining / Agriculture
OTR (Mining)
Agriculture
Industrial / Marine
Port
Scissor Lift / Boom Lift
Marine
Forklift
Container Yard
Inland/ Haulier Transportation
Cold Truck / Light Truck
Prime Mover & Trailer
Refuse Service
Click here for more information.